The uncertainty of waiting for the unknown can be overburdening and unbearable, sometimes when what you expect is the opposite of good. This similar feeling keeps shrouding the general discourse about climate change policies in [re]action.
For instance, even though everyone knew Trump from the beginning was against immigrants, promising to build the Mexican impenetrable wall, and for creating a pipeline economy feeding the state, it was highly unexpected that he would make a sporadic move out of the Paris Agreement . Even Exxon's Chief Darren Woods wrote a letter to Trump not to back out of the climate agreement deal (though we wonder how genuine he could have been given that Exxon remains 'US largest producer of gas'.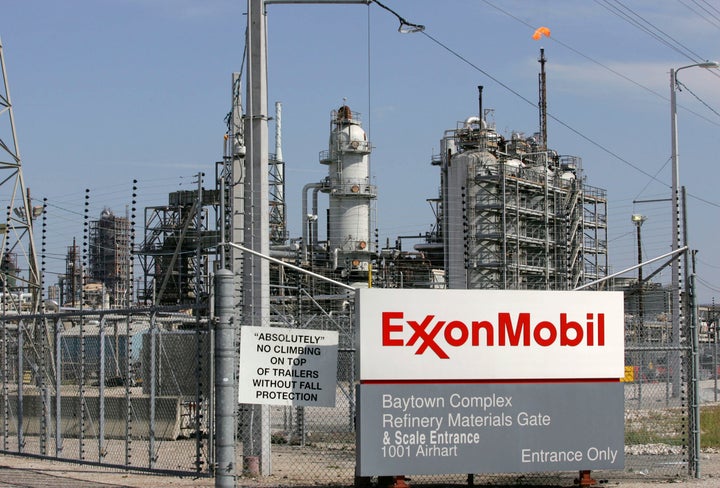 Climate Change Activists globally continue to see a new dawn where climate deniers keep dining at the same table in our very own oval office[s] making the inevitability of climate change go without checks and balances to clearly lean on. It can also be related to the same feeling in some parts of Ethiopia where residents overtime are left hopelessly praying for the rain lest they risk facing more hunger, starvation and finally death. Ethiopia has been set as one of those areas in the sub-Saharan region where the history of hunger keeps repeating itself. And it is not alone; the greater East Africa region (Kenya, Somalia, and South-Sudan, among others) too is caught up in this normality too. The greater question that emerges is:
Is the failure to combat climate change the unfinished business of 'bad' politics?
And why don't our politicians take the greater concern of the majority side when it comes to implementing climate change policies such as zero tolerance to fossil fuels and emitting below 1.5 degrees Celsius?
How Does the Media Report on Climate Change?
Climate change overtime has fallen prey of the media unbalanced coverage in terms of decision making, power and direction. First, the crisis in Syria and other parts of the world has altered public engagement far away from climate crisis in Africa, the Arctic and other parts of the world. Efforts to rekindle global warming stories in their own real forms seem to be at stake.
One would ask, why is it hard to find cases of Costa Rica "running on clean energy since 2015" and other countries in the developing world who have invested heavily on harnessing clean renewable energy including 'wind and solar' energy constantly go unreported? Reporting on climate repeatedly ignores important facts that challenge questioning the ethics of our politicians. Contending that there is need to recognize that "1.1 billion people all over the world still lack basic access to electricity; more than two billion people still cook their food on traditional stoves, with biomass such as wood, charcoal, and even animal dung" and that "transportation and heating still relies heavily on fossil energy" means answering questions of the alternative.
Implementing Policies: Who is Responsible?
One question that arises in implementing policies related to climate change is who will direct and who must implement? If its got costs, who must meet them? In Uganda, paying farmers not to cut down trees has halved deforestation was almost 50 times more cost effective in fighting climate change than many energy efficiency programmes in the United States. Such practices need to be clearly normalized in the mainstream debates to become appreciated. It removes the question of climate change from a political space to a technical reality somewhat relational to the common person. Questions of the economy must not be distanced from the green economy. Through supporting the farmers to address the issue of food security while also seeking to cut down emission, the land question must recognize the appropriation of benefits considering the locals or permanent residents first, like in Canada's Yukon Case. Comparatively, if we are talking about smart cities which are resilient and infrastructure development, questions like how do we address the problem of development costs like inequality, poverty, classism which are likely to jeopardize the realization of effective climate change policy action must be clearly answered.
Conclusion
Signing Climate change policy deals does not mean absolute combating of climate change. It is the first stance to getting things done or collecting the majority popular consent but is itself not enough to ensure total compliance. The talk of climate change is continuing and will continue even after the upcoming cop23 Bonn. Climate change today has been idealized as also gendered because it includes power relations that stampede not only on the rights and inclusion of the poor but also the majority women who occupy the poor spaces.
Climate policies must seek to answer questions of agency such as who is responsible for what, how and why. They must continuously seek to be located in a situated environment where the local people can learn to trust and also find the means to see life within climate policy initiatives if we seek to derive at the issue of sustainability and creating resilience of such initiatives. Programs that seek to sensitize while providing other means of livelihood and/or seeking to preserve the environment could be another angle that we perhaps need to delve in.
Above it all, until political action and what it represents on climate change tries to create a collective consciousness that it is our world at stake that must be preserved, climate change policies continue to be unfinished business of the bureaucratic politics that cements the divides rather than bridge them.