Nawaz Sharif, the disqualified three-termed prime minister of Pakistan, landed into dilemma when the Panama papers came out in May 2016. That when Pakistan started discovering about Sharif's 'sharif' traits. (sharif; Urdu for honorable and noble)
Pakistan, the sixth most inhabited country, with a third world status came to know more about Panama papers. Pakistanis turned livid after they were faced with the fact that their prime minister and his inner circle of relatives laundered money outside Pakistan. The money was generated through commissions and kickbacks and placed in offshore accounts in tax safe havens. For almost more than a year, he cleared out any 'false' accusations placed on him. He created a tower of lies that grew on, becoming taller than Burj Khalifa. But as the old saying goes, you can run with a lie, but you can't hide from the truth, it's going to capture you!
On July 28th, 2017, he was finally found guilty; however not for the crime that millions of people thought he would get shamed for.
What led him to his impeachment was his Iqama (work permit) in Dubai which was not claimed in his nomination papers filed for election. The investigation team confirmed that not only was Mr. Sharif the chairman of a Dubai-based company, but also was drawing a monthly salary of AED 10,000. Nawaz Sharif, being interrogated at the extreme, failed to utter a single word concerning this position.
Justice is yet to be served. However, what we should appreciate is that at least Pakistan has come this far, as the Supreme court judgement is unprecedented in the 70-year history of Pakistan. But we tend to repeatedly continue creating the same mistakes over again. The Supreme Court of Pakistan, let this corrupt PM, decide ensuing prime minister who is from his own party, who ha a multi-million dollar corruption case himself, Shahid Khaqan Abbassi. Continuing on this note, some analysts say that the ruling party has bribed millions of dollars to buy the votes within the National Assembly to win the election. Despite the fact that he is going through trials to be proven corrupt, he still shockingly got majority of the votes. Mr. Abbasi, got 221 votes in the 342-member National Assembly. While his closest enemy, Syed Naveed Qamar from PPP(Pakistan People's Party) took 47 votes, and Sheikh Rasheed from Tehreek-e-Insaf secured only 33 votes. This is an irony, because people in Assembly took side of the corrupt party, rather than taking side with the party(Tehreek-e-Insaf) who showed Pakistan how their former PM was stabbing them in the back.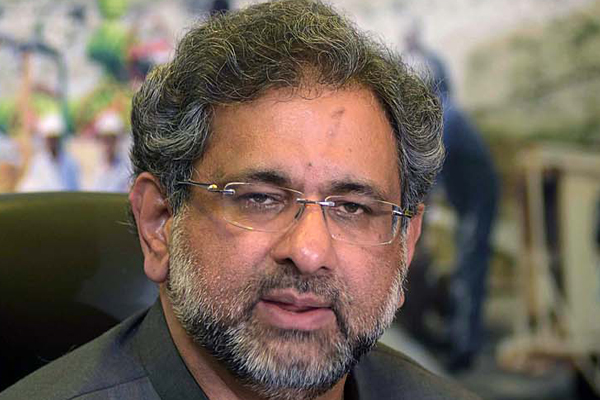 Unfortunately, we should all be cautious of the fact that Sharif's Party, the PML-N (Pakistan Muslim League-Nawaz) wants Shahid Abbasi to serve as prime minister for 45 days or until Shahbaz Sharif, his younger brother, currently the chief minister of the Punjab province, wins the assembly seat in the by-election. Once he wins by the method of bribery, the same circle will spin again in Pakistan's air.
Additionally, Mr. Sharif couldn't let this incident go away that easily, he had to set his scores straight,as he had to get revenge. He accused the opposition, who bought his corruption in front the court's eyes, Imran Khan for harassing women party leaders. According to analysts, Nawaz Sharif paid, Ayesha Gulalai, former PTI member to frame Imran Khan of this dirty crime. News reporters say that this is often a case of "pure dirty politics". Apparently, Imran Khan sent "obscene text messages" to her and others like her. She refused to share those messages to public which is fishy, however says that those messages were intolerable. In my opinion, Nawaz Sharif is clearly just making an attempt to create violence within the country; consequently resulting to pressurizing the judiciary.
Regardless of Nawaz Sharif's elimination, Pakistan's corruption has not gotten any better and looking at the near future, I don't suppose it will make an enormous distinction, whether or not Nawaz is disqualified or not.